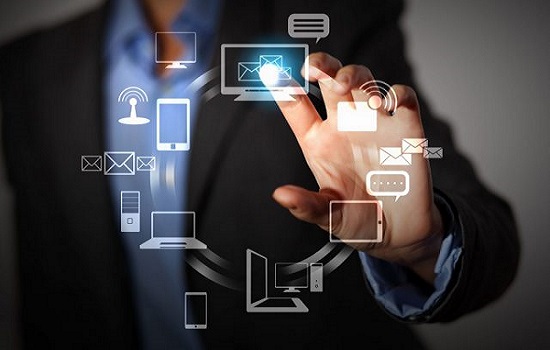 HR Solution is combination of systems and processes that connect human resource management and information technology through HR software.  Human resource solution may be of great benefit which is integrated with HR-specific business processes and features that give HR staff members the ability to perform routine operations, such as employee records management, payroll, attendance management, and performance evaluations.
Some workplaces still manage key functions of human resources using messy and disconnected systems that may include both manual and electronic counterparts. With HR systems moving beyond infancy and into a more optimal realm within the vast array of different companies that utilize the systems, it is now possible to pick and choose needed features.
SMD Webtech is Best Human Resource (HR) Management System Software Solution provider company in Malaysia. We provide HR Management Software in Malaysia at affordable cost. Connect with us for best Human Resource (HR) Management Solutions in Malaysia.
Benefits Administration
Benefits administration features often make it very simple for employees to make changes to benefits when life changes occur, as well.
HR Information Database
HR systems can eliminate or reduce the need for hard-copy employee files, keeping all of the information very organized and easy to access in a virtual electronic filing cabinet.
Employee Self-Service
Employee self-service may allow employees to view and make changes to their information, submit time off requests, communicate with peers and HR professionals.
Payroll Systems
Payroll systems are an important part of HR systems. Which can be very helpful when it comes to making changes in pay, scheduling and keeping track of employee hours.
Performance Reviews
When performance management is done using an HR system. Managers can just tap into information directly from the system without having to dig through paperwork, and even fill out appraisal forms directly in the system.
Recruiting Systems
HR solution can help to immediately raise hiring standards. Connecting recruiting systems to the employee database can also make it simple to convert application information into an employee file once hiring decisions have been made.
What you get from HR-eSolution
Accuracy
Improved accuracy is likely assuming data are entered and manipulated correctly.
Automated reminders
Systems can schedule events, such as performance appraisals and benefit deadlines, automatically notifying and nudging.
Modern Platform
Understanding that we wanted to take advantage of the latest trends such as mobility, we needed a business solution with a modern architecture.
Tighter control
Empower with unified HR and financial data that would allow them to forecast present and future costs while streamlining operations with workflows.
Reducing Errors
Tend to reduce even a minor error on the part of a human resources employee even financial loss for the company.
Improving HR Productivity
These systems are highly detailed, and they are designed to enhance and speed up the efforts of HR employees in a number of ways.
Saves Time
With HR e-Solution, we can control all the databases and software programs in different vendor.
Career Pathways
An integrated system can give your self-starters the power to take matters into their own hands.
Discuss Your Requirement With Our Team and Get Free Quote.