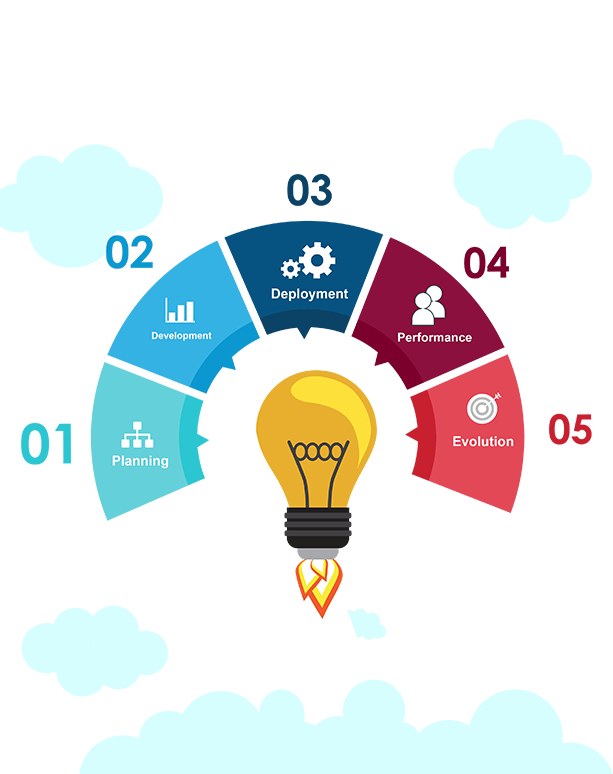 A world-class provider of Web , Mobile Application & Digital services SMD Webtech was established in 2012, over 300 clients in Asian & European countries are happy with more than 100+ IT solution including Web, eWallet, Fintech, Crypto currency, Fintech and Mobile Applications designed and developed by our 50+ expert team. We provide unique business model not only a web presence but a complete online system that help our clients to increase their revenue.
Work Approach
We bring more profit to your business with effective communication and innovative IT solutions. Following our mission, we make sure our all clients get the best solution at affordable expenses.
Our Philosophy
Our Philosophy start with your business requirements and end with your satisfaction. To get our common goal, we always choose the right technologies that take all working steps to offer more benefits for your business.
Work Policy
We offer several types of solutions with a collaborative work environment. Our expert team encourage each other to think and understand what our clients desire and what we can provide to them. Our work processes are professional, and we maintain high level of execution.
The Future
Our 10 years experiences help us understand all working process with valuable times. It drives us to grow continuously toward our better future with every minute ticking. We believe we will become a part of major business with the product we are focusing today.

Vision
We believe that nothing can drag you down if you keep value ideas of solution to solve any problems. We focus and realize about your requirements to make sure your business fits your industry's unique needs and bring the best worth to you. With working as professional of our expert team, it helps us realize and understand that each business is value for each company.

Mission
Our mission is not only being the most successful in IT and online marketing company, to assist our client's companies become the top of each business is the most important thing also. We work to be the best to offer what our adorable clients need and be successful together. What we do is to provide solution that help you boost up your business with affordable price and get the project done as expected your deadline.

Our Team
High potential, professional, teamwork and commitment – these are four main pillars of our experts. At SMD family, our team has 50+ members and each member are professional and specialized in IT solution project. We are willing to take the responsibility of our work and we love what we do. With powerful teamwork help us succeed in any project and growing together continuously.
Our Support
Our support system will help you to get what you need, so you can focus on what matters most for you.
Support
We provide you the dedicated and expert support team to track, communicate and help you in real-time 24/7
Open Source
We developed by using latest technologies, PHP, JS, HTML5, JQUERY and BOOTSTRAP coding pattern
Mobile Responsive
We are skilled and highly experienced professionals who will do the kind of responsive web design that meets your requirements.
Security
We take seriously the security issue for our client's website and put extra precautions in our server.
Payment Gateways
Supports with all the payment gateways carried by major e-payments to power your customers transfer payments hassle free.
Customization
We provide customized website solution to make your website look different, unique and attractive.
CMS Based
We give our client the website that easy to edit, to add and to delete content and photo anytime. Also, the website have ability to add any languages as per requirement.
SEO Friendly
We provide the SEO-friendly web design that can gets more visitors to visit and spend time on your website.
Discuss Your Requirement With Our Team and Get Free Quote.