While you enter your query on a specific search engine, you then hit the enter button where you find a long list of web results which includes that query term. The users mostly visit those websites that are at the top list on the first page, as they identify them to be more applicable to the query they're searching for.  If you are speculating why few of these sites rank superior than the other sites, then you must make out that it is due to the strong marketing technique known as Search Engine Optimization (SEO). All the chief search engines including Google, Bing and Yahoo have prime search results where the web pages and other distinct contents like local listings or videos are publicized, and ranked on the basis on what the search engine reflects upon as most appropriate towards the users.
Search engine optimization (SEO) is the process of getting traffic that optimizing your online content through including Google, Bing and Yahoo. In SEO there have search engine and also the searcher. So, when you have a keyword, want search anything in Google, Bing and Yahoo or any searching platform that will show its as a top result. That is how SEO working with the analyse keyword that already generate at google by SEO expert. In other ways, SEO give a magic to your article that have to work in order to make Google very likely to include your post as one of the top results whenever someone searches for that keywords.
We are Best Search Engine Optimization (SEO) Services Company in Malaysia. Known as one of the best Search Engine Optimization Agency in Malaysia. We provides advance SEO services using white-hat SEO techniques to make sure your potential customers find your websites. Your website can be more visible to your potential and can be more popular in search engines like Google, MSN,Yahoo and Bing.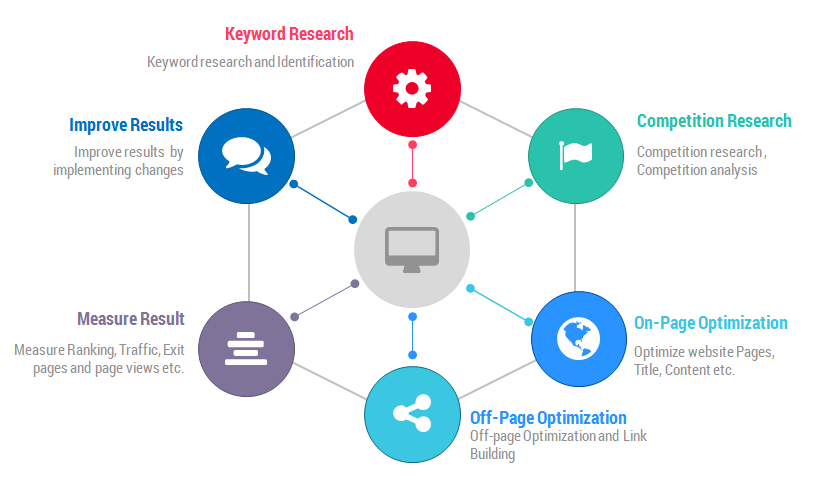 Good

Basic

From RM 1,500/3 months

Monthly

Link Building Activities

10

Major Directory Submissions

10

Articles Written/Submitted

Monthly

Reports And Progress

2-3 months

Top 10 Rank Estimate
Better

Business

From RM 2,300/3 months

Monthly

Link Building Activities

20

Major Directory Submissions

20

Articles Written/Submitted

Weekly

Reports And Progress

3-6 months

Top 10 Rank Estimate
Best

Professional

From RM 5,300/year

Monthly

Link Building Activities

30

Major Directory Submissions

30

Articles Written/Submitted

Weekly

Reports And Progress

6-8 months

Top 10 Rank Estimate