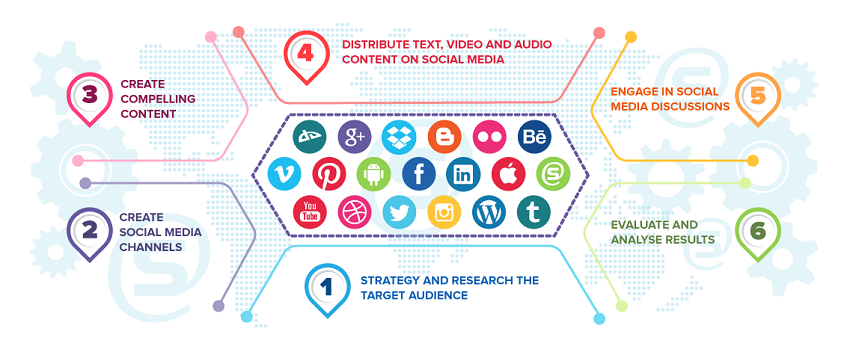 ---
Social media marketing is a process of gaining traffic or attention from visitor through social media sites. Great marketing on social media can bring success to your business, creating devoted brand advocates and even driving leads and sales.
Social media itself is a catch-all term for their sites that obviously provide to visitor in different social actions. For instance, Twitter is a social site to let people share short messages or "updates" with others. Facebook as social networking site that allows for sharing updates, uploading and like a photo, joining and inviting events and a variety of other activities.
Social media often feeds us into the discovery of new content such as news stories, and "discovery" is a search activity. Social media also help build links that in turn support into SEO efforts. Many people also perform searches at social media sites to find social media content as well.
We are Best Social Media Marketing (SMM) Services Company in Malaysia. Known as one of the Best Social Media Marketing Agency in Malaysia. We provide advance SMM services using various marketing techniques to make sure your potential customers find your products and websites through social media. Your products, services and website can be more visible to your potential customer on social media and can be more popular on social media like Facebook, Twitter, Linkedin, Instagram, Youtube etc.
---
Below these popular medium social media within social media marketing:

Facebook

Instagram

Twitter
---

Pinterest

LinkedIn

YouTube
Discuss Your Requirement With Our Team.